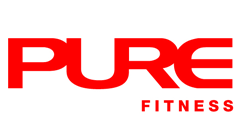 Fitness Services
Personal Training
The best training programme is the one that fits your personality and brings out your best. Our team offers a wide range of personal experiences and skills to sync with your needs. We share a unified philosophy of training that is driven by a strong foundation in science, a growth mindset, and sincere commitment as your lifestyle guide.
Our team undergoes continuous training with global leaders across a wide range of skills, garnering the experience and knowledge to be a positive force in your life.
Want to learn more or get a complimentary trial of our Personal Training programmes? Click here

How Personal Training has impacted our client's life:



What it takes to be a Senior Personal Trainer at PURE:


---
Kickboxing
The PURE Kickboxing experience is designed to deliver fitness-minded boxing and kickboxing fight skills! Lacing up your gloves has always been considered one of the most explosive ways to get fit and change your life. It requires determination, focus and grit, and builds confidence, physically and mentally. Fighting fitness comes with powerful rewards for your effort.

Want to learn more or get a complimentary trial of our Kickboxing programmes? Click here


Welcome to the Power Zone:


---
Private Stretching
Our Private Stretch programme grew from countless hours of helping our clients to correct physical stresses, inflexibility and mobility problems. We realised that a dedicated team of highly-skilled professionals has as great an impact on your well-being as any fitness floor workout.
Private Stretch is something that every person can truly benefit from. Our programme is fully focused on improving comfort in the way your body moves. It includes advanced Partner-Assisted Stretching and Mobility techniques. We work on the flexibility and mobility of major joints and your whole body as an integrated Kinetic Chain of movement.
Want to learn more or get a complimentary trial of our Private Stretch programmes? Click here

The countless benefits of the Private Stretch programme:



The impact it can have for you:


---