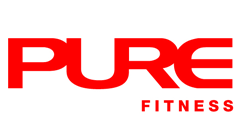 The 5 Elements
PURE's training philosophy is at the core of everything we do in fitness. The design, layout, equipment selection of our gyms and the education we provide for our Personal Training team are all aligned to create an environment where you can achieve your goals and train in a way that motivates you best. Learning a little about our training philosophies will help you get the most out of your training experience.
Our Training Philosophy is built on 5 Elements for a complete approach to fitness training. We hope you will incorporate all of these into your training as each is an extremely important aspect of reaching your full fitness potential. They are all essential to achieving your personal best!
The Five Elements include: Mindset, 3D Movement, Metabolic, Strength/Power and Recovery & Regeneration.