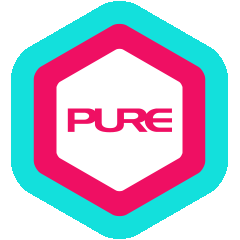 Innovation Lab - Past Experiences
Thank you for trying the Innovation Lab
A big thank you to all the PURE Cardholders who have tried our Innovation Lab experiences in the past and given their feedback. Below is a list of the items we have featured in the past. Please continue to keep an eye out for the Innovation Lab as we will surely introduce more fitness technologies and surprises in the coming future! Click here to see what is currently being featured. List of Past Experiences:
Innovation Lab Past Experiences
"Life Fitness with VirZOOM" is a virtual reality fitness solution created as part of a pilot partnership between VirZOOM and Life Fitness. It transforms Life Fitness' Discover SE3 bikes into a virtual reality experience. The VirZOOM Module allows VirZOOM software to access data from the bikes such as pedal speed, resistance buttons and heart rate, all of which enable VirZOOM gameplay. Users will be able to use the resistance buttons on the bikes to control gameplay when the VirZOOM Module is plugged into the console and enabled. Leveraging VirZOOM technology and games with Life Fitness equipment harnesses the users' emotional response in VR and motivates them to move. Using the pedal stroke to operate a car, tank, Pegasus and more motivates exercisers to move like never before – and enjoy themselves while they get a workout.
Our demonstration at PURE Fitness ICBC Tower has come to an end. However, it is now available for trying at PURE Fitness NAC in Singapore!.
From the makers of the toughest workouts in the gym comes the HIITMill X. Unlike a standard treadmill, these machines are self-powered speed and strength training tools designed to build explosive power when used in a High-Intensity Interval Training programme. These high-intensity machines deliver an effective resistance training platform that captures the benefits of speed and agility training, lateral training and sled training. Users can now push, drive and sprint with the resistance of a sled, safely and with a smaller footprint. These easy-to-use tools allow users to drive up metabolic intensity and are a more space-efficient solution to alternative training methods. Gear up for one tough and rewarding HIIT workout that gym-goers will love to hate.
It was available for trying at PURE Fitness Kinwick Centre during Jun-Aug 2017 and it has now become a permanent facility.
The new UNITY™ MINI is the new virtual coach for strength training on selected machines. Thanks to its advanced biofeedback and exercise guidance, it provides the most effective and engaging workouts on the market. Fully connected, it automatically pushes your training data to your "mywellness" cloud account so that you can monitor your results over time.
It was available for trying at PURE Fitness Langham Place during Jun-Aug 2017.

Developed in collaboration with athletes and academic research institutes to benefit all athletes in all sports, SKILLROW™ by Technogym is the first indoor rowing machine capable of improving anaerobic power, aerobic capacity and neuromuscular abilities in a single solution. With AQUAFEEL™ built-in, the resistance is more gradual on the SKILLROW, making the movement fluid throughout and avoiding the backlash effect on the lower back. Together with the SKILLROW App, users can enjoy a motivating digital experience - it's like having a virtual cox always close by!
SKILLROW is was available for trying at PURE Fitness ICBC Tower during Nov-Dec 2017!
Ever wanted to listen to music even whilst swimming? Sony Waterproof Walkman make it happen – and are now available to borrow at PURE ICBC Tower. The earphones are waterproof to 2 metres deep. When out of water, it can connect to your own smartphone playlists via Bluetooth - just like a pair of wireless earphones. It's your perfect workout companion – wet or dry! Learn more about the Sony Waterproof and dustproof Walkman® with BLUETOOTH® Wireless Technology NW-WS623 at sony.com.hk .

Sony Waterproof Walkman was available for borrowing* at PURE Fitness ICBC Tower during Nov-Dec 2017.




* For PURE ICBC Tower Cardholders only – a limited number of earphones are available to borrow on a first-come-first-served basis. The earphones must not be taken outside PURE Fitness premises.

The earphones can only connect to your smartphone when out of water. When using underwater, the Walkman plays the music stored inside the Walkman itself.

Please enquire at reception for details.
DNA Testing - PURE Fitness embarks on a DNA testing exploration! Can understanding your genetic profile boost your fitness journey? Or do environmental factors and behavioural choices have a bigger influence? Innovation Lab wants to open this Nature vs Nurture discussion. With the help of Advanced Genomic Solutions (AGS), we've set up a display at PURE Fitness ifc where you can learn more about DNA testing. On the adjacent iPad, tell us if you'd use DNA testing or not. We want you to help us decide whether we should introduce DNA testing into our gyms permanently. Learn more about DNA testing at ags-health.com .
Our DNA Testing display was available at various PURE Fitness locations during Sep-Dec 2017.

Throw banana peels at your friends as you race them? YES YOU CAN with the RealRyder Go Kart – an addictive multiplayer fitness game that connects RealRyder bikes with the most popular go-kart video game on earth! Tilt your body on the bike to control your vehicle on screen, bomb your friends and hear them scream. This ultimate gamification of fitness makes for an exhilarating social and emotional experience!
The RealRyder Go Kart was available for trying at PURE Fitness Lee Theatre and PURE Fitness PCCW during Oct 2017 - Jun 2018.

SKILLRUN shatters all expectations of what a treadmill can be. It is the first piece of running equipment designed to meet the training requirements of elite athletes and demanding fitness enthusiasts. Thanks to its unique MULTIDRIVE TECHNOLOGY™, SKILLRUN users can combine cardio and power training in a single solution.
The SKILLRUN is now available for trying at PURE Fitness ifc for a limited time! Please tell us your feedback (Like/Dislike) on the adjacent iPad feedback stand.



Kaia's Perfect Squat Challenge App is the world's first AI-powered motion-tracking app that can teach you how to squat! Without the need for any additional hardware, the app transforms your iPhone into a virtual ProPT and provides real-time voice feedback on how to achieve the perfect squats..
Kaia's Perfect Squat Challenge App is now available for trying at PURE Fitness PCCW Tower - for a limited time! Please tell us your feedback (Like/Dislike) on the adjacent iPad feedback stand!



The GoBe2 Smart Life Band is the world's only consumer wearable device that tracks your calorie intake, hydration levels and other key lifestyle parameters 100% automatically and non-invasively. No more manually inputting your calorie consumption into your phone! It's an incredible tool to measure your training, food consumption and well-being.
The Gobe 2 is now be on display at PURE Fitness ICBC Tower. We have also invited 16 ProPTs and clients to test drive the Gobe2 watch behind closed doors - watch their reviews here!.

Exclusive offer : PURE Fitness Cardholders can purchase the Gobe2 with a 10% discount! Use the code "PUREGOBE" at checkout on the Gobe website: healbe.com


Halo Sport is the first-ever brain stimulator that accelerates improvements from trainings. Halo Sport uses a form of brain stimulation called transcranial direct current stimulation ("tDCS") to put your brain's motor cortex into a temporary state of hyperplasticity, or hyperlearning. By wearing Halo Sport during your warmup, each training repetition more rapidly develops power, skill, and endurance.
For a limited time, the Halo Sport headset is available for trying at PURE Fitness ifc. Feel free to speak with our staff at the ProPT counter if you would like to try it.

Exclusive offer : PURE Fitness Cardholders can purchase the Halo for USD499 (originally USD749) – that's 33% savings! Use the code "PUREFITNESS" at checkout on the Halo website: haloneuro.com