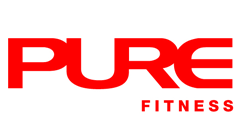 Latest Information & FAQ
Last Updated: 20:30, 14th January 2022
The HKSAR government has extended the mandatory closure period for fitness centres, yoga studios and other facilities by a further 14 days – all PURE Yoga and PURE Fitness Hong Kong locations will remain closed until 3 February, re-opening 4 February.
If you have already filled out an earlier form requesting the period of 7-20 January to be offset in your next Autopay, please do not fill it out again as we will automatically extend the adjustment up to 3 Feb 2022 or any future extended date made by the government.
Final adjustment of your Autopay billing for the closure period will only be made in the following month when a confirmed re-opening date is announced.
Alternatively, the entire closure period will be added to the end of your current contract, and you will be charged for this period as usual. If we don't hear from you, this will be the default option.
If you were on Paid suspension during the closure – you may submit the Form by 28January 2022 and we will reimburse your account according to the overlapped period.
For Prepaid Agreements, the closure period will be applied to extend the contract expiry date.
If you have previously applied for termination, the closure period will be applied to extend your access accordingly.
All vouchers and special packages will be extended, so there's nothing you need to do here.
Cardholders will continue to have Complimentary Access to PURECAST live-streamed classes via Zoom during closure period. Bookable via the PURE360 app, PURECAST brings you over 120 yoga and fitness classes per week with special talks, series and other content to boost your fitness and immunity wherever you are. ​And because a fortified community is a formidable community, we are offering all Hong Kongers FREE access to PURECAST as well! Non-Cardholders can book classes via here. Plus, its 5-day replay function​ makes keeping active is a breeze even whilst our locations are closed – no excuses!
Our SoHo (Kinwick Centre) and Starstreet Precinct nood food cafés will remain open for dine-in until 6pm and takeaway until 10pm – while Manulife Place, Lincoln House and Pacific Place nood cafés will be open for takeaway only from 8am till 10pm. Manulife Place and Lincoln House cafés will be closed on the weekends. Alternatively, get your nood favourites delivered via Deliveroo!
All vouchers, contracts and special packages will be extended – rest assured, there's nothing you need to do.
We'll keep you informed with any news and updates as soon as we can. If you have any questions, do feel free to email us at info@pure-international.com from your PURE360 app (Profile > Settings > Contact Us).
Protecting our beautiful city and amazing community is the responsibility of every one of us. Let's work together to stay safe during this challenging time and emerge stronger and more unified.

Your PURE Team
---
最近更新:2022年1月14日 20:30


由於香港特區政府宣佈將健身室、瑜伽中心等設施的關閉期延長14天,因此,所有PURE Yoga及PURE Fitness中心將維持關閉至2月3日,並於2月4日重開。 
就之前所言,如您已填妥早前之表格,要求於中心關閉期(1月7-20日) 的月費於下一個自動轉賬日退款,請不要再次填寫,因為我們將費用自動調整延長至 2022 年 2 月 3 日 ,或政府於未來所要求的延長日期。
就整個中心關閉期,我們只會於中心重開的下一個月,在您的自動轉賬賬單作費用調整。
如我們沒有收到您就月費調整的回覆,我們會預設將整個關閉期於您的合約完結後自動延長。
如果您在關閉期間處於付費暫停合約狀態。您可以在 2022 年 1 月 28 日之前提交表格,我們會將重疊期間的費用退回到您的賬戶。
預繳月費的持卡人, 中心關閉期將於合約完結後自動相應延長
如果您已於中心關閉期前已申請終止合約,關閉期將於合約完結後自動延長。
所有現金券及特別合約計劃的期限將會獲得延長,您毋須額外處理。
儘管情況不似預期,但我們亦準備就緒,務求令您在健康之旅上永不停步,變得更強、更健康!
這段期間,PURE持卡人將可繼續享有PURECAST免費通行,繼續隨時隨地以PURE360 Lifestyle應用程式預約Zoom直播課堂。PURECAST每星期為您提供超過120個瑜伽和健身課堂,更網羅各式特設講座、不同系列及內容,隨時隨地讓您全方位提升健康及免疫力。正因為我們的社群強大而穩固,故此我們亦同樣為所有香港人提供PURECAST直播平台的免費通行!非持卡人可按此預約課程。加上平台的 5天重溫功能,不論我們的地理位置,運動也可在生活中佔一席位,因為您沒有任何停下來的理由!
我們為於位於蘇豪(建業榮基中心)及星街小區的nood café將照常開放堂食至傍晚6:00,外賣服務至晚上10:00;而位於牛頭角(宏利廣場)、鰂魚涌(林肯大廈)及太古廣場的nood café則由早上 8:00至晚上10:00提供外賣服務。牛頭角(宏利廣場) 及鰂魚涌(林肯大廈) 的nood café於週末休息,或您可以Deliveroo將健康滋味直送家中!
如有最新消息,我們將會馬上告知。若有任何疑問,請透過PURE360應用程式電郵我們info@pure-international.com  (請到個人資料>設定>聯絡我們)
保持沉穩,從容適應,大概就是我們在疫情及逆境間學會的態度。願我們一直支持彼此。
亦願香港大眾繼續保持健康、保持衛生、保持樂觀,依然戴上口罩保護自己!
您的PURE團隊