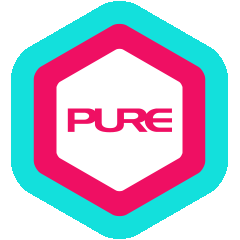 Online ProTraining
Unleash your strongest, fastest, best body and mind
Online ProTraining by PURE Fitness
Take the first step to enriching your physical and personal well-being with our guidance. Book an online session with your favourite trainer in the comfort of your home, anywhere in the world.
Why Online ProTraining?
Access your favourite

ProPTs

from wherever you are
Ongoing fitness and lifestyle support after the class via virtual contact with your trainer
Highly experienced professional trainers well-versed in diverse training styles
Focused attention to address individual and specific fitness needs
Tailored programming for greater individual improvement and quicker progress than regular classes
Flexible timing to suit your personal schedule

ProTraining is available to both PURE Cardholders and non-PURE Cardholders, 14 years old or above.
Online ProTraining Pricing - Hong Kong
Sessions
(30 mins each)
Pricing
Validity

2 Sessions
(60 min)

HKD 720
(HKD 360 per session)

2 weeks

6 Sessions
(3 hours)

HKD 2,160
(HKD 360 per session)

6 weeks

10 Sessions
(5 hours)

HKD 3,600
(HKD 360 per session)

10 weeks

16 Sessions
(8 hours)

HKD 5,760
(HKD 360 per session)

16 weeks

20 Sessions
(10 hours)

HKD 7,200
(HKD 360 per session)

20 weeks
Click here to view our Online ProTraining Guidelines. We recommend you view this before registering for Online ProTraining.
Click here to register for Online ProTraining.