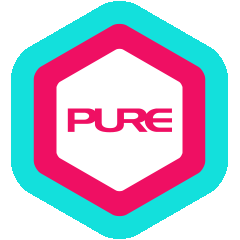 Latest Information & FAQ
Last Updated: 15:50h, 20 October 2021
Mandatory Scanning with LeaveHomeSafe app at PURE locations
As announced by the Government – starting 9 December, use of the LeaveHomeSafe mobile app will be extended to all premises regulated under the Prevention & Control of Disease (Requirements & Directions) (Business & Premises) Regulation.
In line with this, all customers must scan their LeaveHomeSafe app (download on IOS/Android) before entering PURE locations (including nood food and PURE Apparel).
---
Go MASK FREE at PURE Fitness Kinwick Centre
From 23 October, enjoy a mask-free training environment at PURE Fitness Kinwick Centre all day, every day!
(For all fully vaccinated Cardholders who have access to Kinwick Centre in their contracts).
The government has permitted mask-free gym usage only where the staff and Cardholders are fully vaccinated (both jabs PLUS 2 weeks after jab#2) – no exceptions (e.g. medical reasons for not getting vaccinated). This is a hugely encouraging step on the road to normality and provides further impetus for our community to get jabbed!
Unvaccinated Cardholders with a single-location contract at Kinwick Centre will have the option to visit California Tower (LKF). Those who have ProPT or Nutrition sessions at Kinwick Centre, worry not – your dedicated ProPT or Nutritionist will be in touch to make special arrangements.

Proof of full vaccination is critical for this arrangement, and we want to make this as easy as possible for you. Simply show your vaccination record (must be at least two weeks since second jab) when checking in – our Customer Care Team will verify your vaccinated status and approve it in our system for future access within 2 business days. In addition, Cardholders MUST scan their LeaveHomeSafe app each time they check in at Kinwick Centre.
As always, please visit PURE only if you're symptom-free and haven't had close contact with anyone experiencing symptoms. If you have taken a test, we ask that you visit us only after receiving a negative result.
Here's to staying strong and active with PURE!
Your PURE Team
---
New Policy on Signing In But Not Attending Class
With an increasing trend of Cardholders not attending a class after signing in – starting 15 November, Cardholders who sign in for a class but are absent will have their booking privilege suspended for two weeks.
This penalty will be waived if our reception is notified at least 30 minutes before the class. However, this will still count as one late cancellation / no-show under normal suspension policy. Standby spots will be distributed when the class starts except for FUZE classes that will continue being released 5 minutes before.
---
Simplified Vaccination Record Approval Procedure


To book our Vaccinated Classes through the PURE360 app, proof of full vaccination is mandatory and we want to make this process as easy as possible. Starting 7 October, you only need to input the date of second dosage in your PURE360 account via the following steps:
PURE360 app -->– go to Profile –--> Vaccinated Record -->– Add Record, fill in 2nd dose date and check 'Declaration'. Click 'Add Record' to finish.
Then simply show your vaccination record when checking in –-- our Customer Care Team will verify your vaccinated status and approve it in our system within 2 business days.
As always, please visit PURE only if you're symptom-free and haven't had close contact with anyone experiencing symptoms. If you have taken a test, we ask that you visit us only after receiving a negative result.
Here's to staying strong and active with PURE!



What to expect when visiting any PURE location in Hong Kong:
Safety:
Mandatory temperature checks on entry.
Mandatory mask-wearing at all times when not showering, eating or drinking.
Hot yoga class temperatures will be reduced to 'warm' to avoid breathing issues whilst wearing a mask – except for the fully Vaccinated Classes.
Mask brackets are available on request at all locations – they can make it easier to breath whilst wearing a mask for exercise. But please do self-monitor and stop your workout / practice if you have any breathing issues.
All customer-facing staff in our yoga studios and fitness centres will be tested for COVID every 14 days in accordance with government regulations and will wear masks at all times.
All Cardholders and guests are required to complete a quick

online declaration form

to confirm that neither they, nor anyone they live with, have travelled within the past 14 days – this can be completed within the PURE 360 Lifestyle app before your visit. No one returning from overseas will be permitted to visit our locations for 14 days after their return.
Sauna and steam rooms remain closed until further notice.
Hygiene:
Regular disinfection of all locations and equipment.
Hand sanitiser, disinfectant spray and cloths provided throughout our gyms. Please use these frequently and wipe down all equipment after use.
FDA / EPA safety-proofed sterilising misting machines in all PURE locations that effectively kill bacteria, fungi and viruses.
Distancing:
Yoga and Group Fitness classes with a mandatory 1.5 metres between individuals - in line with government regulations – but we're adding significantly more classes to offset the capacity reduction.
Cardio machines will be spaced 1.5 metres apart or separated by screens. Strength equipment will be configured to avoid users being in the same breathing zone.
Customers queueing at reception will be spaced at 1 metre apart.


Advanced booking will be limited to two group fitness class and two yoga class per person per day with walk-in or standby still available.

These measures combined will keep the PURE environment safe and comfortable for all. But they only work if EVERYONE plays their part. Don't visit if you're feeling unwell. Use the cloths and disinfectant sprays provided. Wash your hands regularly with soap. Keep masks on as required. We'll stay strong as a responsible and unified community - #HKtogether
For additional enquiries, please send us a message from your PURE360 Lifestyle App. (Go to Profile > Settings > Contact Us) or email us via the PURE websites (Use the "Contact Us" button at the bottom corner of the website).
Please expect a delay. We will reply to you within 7 business days. We apologise in advance and thank you for your patience.
Please download and install the PURE360Lifestyle App to stay updated on all communications. iOS | Android

---

ACCOUNT ADMIN
1) How can I apply for suspension?
If you'd like to apply for suspension, please take the time to read our Suspension Policy for PURE Fitness and PURE Yoga.
If you would like to proceed, please fill out this form.
Suspension fee of HK$288 per month applies.
2) How can I re-activate my account?
If you are currently on suspension, we miss you and encourage you to reactivate your contract at any time – just fill in this simple form.
3) How can I terminate my account?
If you'd like to apply for termination, please take the time to read our Cancellation Policy for PURE Fitness and PURE Yoga. All termination requests can be made by filling out the online termination form at any PURE location. If you are unable to visit any of our locations, you can send a written request to csv.term@pure-international.com and will subsequently receive an online termination form to complete the termination request. Processing of the termination request only starts upon receiving this online termination form.
­­­­­­­­­­­­­­­­­­­­­PURE TEAM
---
最近更新:2021年10月19日 15:50
進入PURE中心須使用「安心出行」應用程式
就政府較早前宣布,於12月9日起,安心出行手機應用程式將擴展至所有受《預防及控制疾病(規定及指示)(業務及處所)規例》監管的處所。
為配合政策,所有人士在進入PURE中心範圍(包括nood food及PURE Apparel)之前,須先以「安心出行」流動應用程式掃描場所二維碼 (下載: IOS/ Android)。
---
中環PURE Fitness建業榮基中心豁免佩戴口罩
10月23日起,走入PURE Fitness建業榮基中心,投入無口罩運動體驗!
(所有已完全完成接種疫苗,且於合約中容許進入建業榮基中心的持卡人均可参與。)
就香港特區政府公布的最新指引,如所有員工及持卡人皆完成接種新冠疫苗(即已完成第一劑及第二劑,並已接種第二劑逾14天),即可容許於健身中心不用佩戴口罩,當中沒有任何豁免(例如任何醫學理由而不能接種疫苗)。這是重回正常步調的一大進步,並為推動社群接種疫苗的一大動力!
持有以上中心的單一中心合約,而未完成接種疫苗的持卡人,則可到訪加州大厦(蘭桂坊)中心。如未完成接種疫苗的持卡人需在建業榮基中心參與私人健身ProPT課堂或營養諮詢,請不用擔心,我們的相關教練或營養師將與您聯絡以作特别安排。
有見及此,確認完成接種記錄是非常重要的一環。為簡化程序,您只需簡單地在接待處提交接種記錄(已接種第二劑逾14天)即可。我們的團隊亦將於2個工作天內在系统上為您的接種記錄進行核實,以方便您日後繼續到訪我們的中心。另外,持卡人於每次進入建業榮基中心時,須強制掃描「安心出行」二維碼。
一如以往,到訪中心前,請確保自己沒有任何病徵,及沒有與任何有病徵人士有密切接觸。如您已進行檢測,請確保其檢測結果為陰性,方可到訪我們的中心。
繼續與PURE一同守護健康!
您的PURE團隊
---
簽到課堂後缺席的新措施
有見近日PURE持卡人在接待處簽到課堂後缺席的狀況愈趨普遍。故11月15日起,如持卡人有上述情况,其預約課堂的權利將被暫停2 星期。
如持卡人在課堂前30 分鐘通知接待處,則可豁免被暫停預約。惟此仍會當作一次延遲取消/缺席,並計算在一般暫停預約課堂的措施上。而候補名額將會由原先課前5分鐘派發,更改為準時在課堂開始時派發 (FUZE 課堂除外)。
---
簡化疫苗接種記錄確認程序


確認完成接種記錄,對預約受疫苗保護課堂尤其重要。為簡化程序,由 10 月 7 日 起我們不需要學員自行經PURE360 應用程式上載疫苗接種記錄。您可透過以下簡單步驟在應用程式內填寫「第二劑接種日期」即可:
PURE360應用程式:我的資料->接種記錄->添加記錄,填上第二劑接種日期及點擊「聲明」,點擊「添加記錄」,完成。
其後,於下次到訪時在接待處提交接種記錄,我們的服務人員便可進行核實,並於兩個工作天內在系统上完成批核程序。
一如以往,到訪中心前,請確保自己沒有任何病徵,及沒有與任何有病徵人士有密切接觸。如您已進行檢測,請確保其檢測結果為陰性,方可到訪我們的中心。
香港 PURE 中心的防疫措施:
安全守則:
進入中心前必須量度體溫。
任何人士如非淋浴或飲食,皆須佩戴口罩。
除「受疫苗保護」課堂外,高溫瑜伽課堂的房間溫度將調低至「溫熱」程度,以避免佩戴口罩後的不適感。
所有中心將按需要提供口罩架,務求讓您在運動過程中保持較順暢容易的呼吸。但請留意自己的身體狀況,如運動時感到呼吸困難,請務必停下並作休息。
所有中心的前線工作人員皆遵守香港特區政府的衛生指引,每14天進行一次新冠病毒檢測,且於任何時候佩戴口罩。
所有持卡人及訪客須填妥

網

上旅遊及健康申報表格

,以確認自己或同住成員於過去14日內並沒有外遊記錄,您可於到訪前,在Pure360Lifestyle應用程式內填妥申報表格。所有於過往14天由外地回港的人士,將不獲進入我們所有中心。
蒸氣房

及

桑拿房仍然關閉,直至另行通知。
衛生措施:
所有健身器材及設施將每日定時消毒。
中心內不同地方將提供潔手液、消毒噴霧及抹布,請經常使用;運動過後,請清潔相關器材。
所有Pure中心設置具有FDA/EPA安全認可,並有效清除有害細菌、病毒及真菌的無害消毒噴霧機。
社交距離:
我們參照香港特區政府的指引,所有參加團體健身班及瑜伽課堂的人士須相隔1.5米距離;而我們會大幅增加課堂數量,以抵銷每堂減少了的學員名額。
帶氧運動器械設備會設有1.5米的社交距離或以屏幕隔開。至於重訓設備亦已重新分佈,以避免用家處於同一個呼吸區域。
訪客於接待處排隊時需保持1米社交距離。
每位持卡人每日只限提早預約兩個團體健身及兩個瑜伽課堂,您亦可於現場候補課堂。
以上措施將確保PURE繼續為大家提供一個舒適和安全的運動鍛煉環境,然而,要確保社群安全,每人皆需遵守衛生守則。如您有任何不適症狀,請勿到訪PURE中心。請使用我們為您提供的抹布和消毒噴霧,經常使用梘液洗手,並戴好口罩。讓我們團結一致,攜手抗疫!#HKtogether
如有其他查詢,請透過PURE 360 Lifestyle應用程式聯絡我們 (請到個人資料>設定>聯絡我們)或透過PURE網站電郵我們 (請到網頁下方的聯絡我們)
由於最近查詢眾多,我們的回覆時間需要相應延長,您將於7個工作天內收到回覆,感謝您的體諒和耐心等候。

請下載PURE 360 Lifestyle 應用程式,以了解我們的最新消息。iOS | Android
---

有關各合約持卡人
1) 如何申請合約暫停?
申請合約暫停前,請參閱我們 PURE Fitness及PURE Yoga. 的合約暫停政策。
如您仍然選擇暫停合約,請填妥表格。
合約暫停需每月繳付$288的費用。
2) 如何重啟合約?
如您現正處於合約暫停期,而欲重啟合約。您只需填妥簡單表格即可辦理。
3) 如何終止合約?
如欲申請終止合約,請先參閱我們PURE Fitness及PURE Yoga的終止合約政策。所有申請皆須填妥相關電子表格,表格於任何一間PURE中心均有提供。如您不便到訪我們的中心,您亦可電郵至csv.term@pure-international.com 提交申請,我們将會以電郵附上電子表格。所有終止合約程序,將由收到閣下遞交的電子終止合約表格後才開始。
PURE團隊