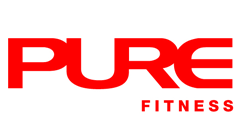 Latest Information & FAQ
Last Updated: 17:40h, 17 September 2020
PURE Fitness & PURE Yoga Hong Kong Re-Opening Friday, 4 September 中文版
Good news! The HKSAR Government has announced the ease of certain measures that will allow us to further enhance your yoga and fitness experience starting on Friday, 18 September.

If you are currently on suspension, we miss you and encourage you to reactivate your contract at any time – just fill in this super simple form.
Please download and install the PURE360Lifestyle App to stay updated on all communications. iOS | Android
All PURE Yoga and PURE Fitness Hong Kong locations follow and implement all safety measures and disinfection processes in accordance with the World Health Organization and the Hong Kong Centre for Health Protection's guidelines.
What to expect:
Safety:
Mandatory temperature checks on entry.
Masks are no longer required whilst working out at PURE Fitness or attending any class at either PURE Yoga or PURE Fitness.
If you prefer to keep a mask on whilst exercising, we're happy to offer mask brackets on request. Just ask at reception, these can make breathing a little easier!
You are still required to wear a mask upon entering and within our premises, except when exercising, showering, eating or drinking. Mask disposal bins will be provided.

The definition of mask includes any covering designed or made (a) to be worn over the nose and mouth (b) to protect the wearer against infections or air pollution. Source: Centre for Health Protection and Food and Health Bureau

You must monitor yourself whilst exercising with a mask and should rest if you feel unwell or at all uncomfortable.
Hot yoga classes resume from Saturday, 19 September (bookable from 17 September).
The ICBC swimming pool will re-open on Monday, 21 September with 50% maximum capacity.
All our Customer Representatives, Personal Trainers and Cleaners will wear masks at all times.
All Cardholders and guests must complete a quick online declaration form

to confirm that neither they, nor anyone they live with, have travelled within the past 14 days – this can be done within the PURE 360 Lifestyle app before your visit. No one returning from overseas will be permitted to visit our locations for 14 days after their return.
Hygiene:
Regular disinfection of all locations and equipment.
Hand sanitiser, disinfectant spray and cloths provided throughout our gyms. Please use these frequently and wipe down all equipment after use.
Drinking fountains are open – please observe basic hygiene protocols.

Please do not dispose of anything except plain water.
Please do not spit into the drinking fountain.
We encourage you to BYOB (bring your own bottle) for fresh, filtered drinking water.

FDA / EPA safety-proofed sterilising misting machines in all PURE locations that effectively kill bacteria, fungi and viruses.
Distancing:
In line with government regulations, we continue to observe adequate distance in all Yoga and Group Fitness classes.
Cardio machines spaced 1.5-metres apart or separated by screens. Strength equipment will be configured to avoid users being in the same breathing zone.
Customers queuing at reception spaced at 1-metre apart.
Sauna and steam rooms remain closed until further notice.
Starting tomorrow (18 September), advanced booking increases to two group fitness classes and two yoga classes per person per day – with walk-in or standby still available.
These measures combined will keep the PURE environment safe and comfortable for all. But they only work if EVERYONE plays their part.
Don't visit if you're feeling unwell. Use the cloths and disinfectant sprays provided. Wash your hands regularly with soap. Keep masks on as required. We'll stay strong as a responsible and unified community - #HKtogether
QUESTIONS
1) What happened to my account during the closure period 15 July – 3 September (51 days)?
Last Autopay was processed on 30 June and we closed on 15 July.
Billing will resume on 4 September (re-opening date).
Next Autopay billing will be on 15 September or 30 September, depending on your billing cycle.
Adjustments
Dues Account (we bill you every month) – Any credit due back to you will be offset on your next Autopay.
Mid-month billing cycle: last payment collected was on 15 June, covering 16 June – 15 July.
15 September charges will be: (1-day credit for 15 July) plus [4-15 September] plus [September's dues for 16 September – 15 October].
Month-end billing cycle: last payment collected was 30 June, covering 1-31 July.
30 September charges will be: (15-31 July credit) plus [September's dues for 4-30] plus [October's dues for 1-31].
Prepaid Account (you have paid in advance, although you may have an instalment directly with your bank) – We will extend your expiry date accordingly by 51 days.
2) Cardholders on paid suspension
We have extended the suspension by the number of days overlapped with the closure period (15 July – 3 September). We sent an email on 3 September to inform you of the updated suspension period. If we have not collected your suspension payment yet, we will do so on your next Autopay (Dues Account) or we will contact you directly (Prepaid Account).
3) Cardholders that had requested termination
If your 'last access date' fell during the closure period (15 July – 3 September), your access was extended accordingly.
We sent an email on 11 September with the updated 'last workout/access date'.
Please refer to our Cancellation Policy for PURE Fitness and PURE Yoga. Remember you can only terminate your account if you have fulfilled the minimum term.
4) Expiry date of packages, services and vouchers
All Personal Training, Private Yoga, PURE Nutrition, any other Private services and vouchers (nood food and PURE Apparel) will have their expiry dates automatically extended to reflect the 51 days of closure if you have not availed of our services online as per below.
Online Personal Training , Private Yoga and Nutrition Consultations.
5) How can I apply for additional suspension?
If you'd like to apply for additional suspension to start from the re-opening date, please take the time to read our Suspension Policy for PURE Fitness and PURE Yoga.
If you would like to proceed, please fill out this form.
Suspension fee of HK$288 per month applies.
6) How can I terminate my account?
If you'd like to apply for termination, please take the time to read our Cancellation Policy for PURE Fitness and PURE Yoga. All termination requests must be made by filling out the termination form at any PURE location. If you are unable to visit any of our locations, please contact us.
We hope to have addressed most of the questions that you may have.
For additional enquiries, please send us a message from your PURE360 Lifestyle App. (Go to Profile > Settings > Contact Us) or email us via the PURE websites (Use the "Contact Us" button at the bottom corner of the website).
Please expect a delay. We will reply to you within 7 business days. We apologise in advance and thank you for your patience.
­­­­­­­­­­­­­­­­­­­­­PURE TEAM
---
最近更新:2020年9月17日 17:40
香港PURE Fitness 及 PURE Yoga於9月4日(星期五)重開
好消息!昨天香港特區政府宣佈放寬社交距離及佩戴口罩的措拖,而我們亦會於本星期五(9月18日)開始跟隨,以提升您的瑜伽和健身體驗!
如您仍在暫停合約中,我們歡迎您隨時重新啟動合約。如欲重新啟動合約,請填妥此簡單表格。
請下載PURE 360 Lifestyle 應用程式,以了解我們的最新消息。iOS | Android
所有香港PURE Yoga及PURE Fitness中心將遵從並執行世界衞生組織及香港衞生署指引的安全措施及消毒程序。
為保障您的健康,中心開放後,我們將會遵守以下措施:
安全措拖:
所有人進入中心前皆須量度體溫。
無論您在PURE Fitness進行健身,或在PURE Yoga/ PURE Fitness參與任何課堂,均毋須佩戴口罩。
如您希望繼續於運動期間佩戴口罩,我們可提供口罩支架,讓您的呼吸更暢順,請向職員查詢及取用。
所有人在進入中心及於中心範圍內必須佩戴口罩(運動、淋浴及飲食期間除外)。我們亦會準備口罩棄置箱。

口罩定義包括可作以下用途而設計或製造的覆蓋物品:(a)以覆蓋口和鼻的方式佩戴及(b)以保護佩戴者免受感染或空氣污染。資料來源:衞生防護中心和食物及衞生局。

請您在佩戴口罩運動期間時刻監察自己的身體狀況,如感到任何不適,請先停下來休息。
高溫瑜珈(Hot yoga)課堂將於今個星期六(9月19日)重開,9月17日開始接受課堂預約。
中國工商銀行大廈游泳池將於下星期一(9月21日)重開,泳池內人數最多為容納量的一半。
所有客戶服務員、私人健身教練和清潔人員均會佩戴口罩。
所有持卡人及訪客須填妥網上旅遊及健康申報表格,確認自己或同住成員於過去14天內並沒有外遊記錄。您可於到訪前,在PURE 360 Lifestyle應用程式內先填妥申報表格。請注意,任何從境外返港人士於返港後14天內均不得進入PURE中心。


衞生措拖:
所有中心和設施均會進行恆常及徹底的深層清潔程序。
我們在健身室內準備了酒精搓手液、消毒噴霧和毛巾。請恆常使用,並於使用設備後將其擦拭乾淨。
飲水機已重開,請遵守以下衞生守則:

除了清水以外,請勿將任何東西倒入飲水機。
請勿在飲水機內吐痰。
我們建議您可自備水樽來飲用乾淨衞生的飲用水。

所有PURE中心設置具有FDA/EPA安全認可,並有效清除有害細菌、病毒及真菌的噴霧機。

社交距離措施:
根據特區政府指引,我們會確保在瑜伽和團體健身課堂中,維持適當的社交距離。
帶氧運動器械設備會設有1.5米的社交距離或以熒幕隔開。至於重訓設備亦已重新分佈,以避免用家處於同一個呼吸區域。
訪客於接待處排隊時需保持1米社交距離

。

蒸氣房和桑拿房仍然關閉,直至另行通知

。

由明天(9月18日)開始,每位持卡人每日只限提早預約兩個團體健身及兩個瑜伽課堂,您亦可於現場候補課堂。
讓我們一同嚴格遵守以上措施,PURE會繼續為大家提供一個舒適和安全的運動鍛煉環境!
如您有任何不適症狀,請勿到訪PURE中心。請使用我們為您提供的毛巾和消毒噴霧,恆常使用梘液洗手,並戴好口罩。讓我們團結一致,攜手抗疫!#HKtogether
常見問題
1) 在中心關閉期間(7月15日至9月3日,共51日),我的合約會怎樣?
上一次自動轉賬日期為6月30日,而我們於7月15日開始關閉。
費用會於9月4日(中心重開日)重新啟動。
下一個自動轉賬日將為9月15日或9月30日(視乎您的轉賬日期而定)
調整
月繳月費持卡人(我們每個月向您收取月費):所有我們需要退還給您的費用,將於下一期自動轉賬中抵銷。

自動轉賬日期為月中:上一期自動轉賬月費已於在6月15日收取(月費已覆蓋6月16日至7月15日)。
因此,在9月15日,我們會收取的費用為:(退還 7月15日一天的費用)加 (9月4至15日)加 (9月的月費:覆蓋9月16日至10月15日)
自動轉賬日期為月尾:上一期自動轉賬月費已於在6月30日收取(即月費已覆蓋7月1日至7月31日)。
在9月30日,我們會收取的費用為:(退還 7月15日至31日的費用) 加(9月的月費:覆蓋9月4日至9月30日) 加(10月的月費:覆蓋10月1日至10月31日)
預繳月費持卡人(您已預先繳交所有月費,儘管您可能透過銀行分期付款中):我們會將您的合約期限相應延長51天。
2) 已付費申請暫停合約的持卡人
我們已將您暫停合約的期限延長,延長天數相等於與中心關閉期間(7月15日至9月3日)重疊的天數。我們已於9月3日以電郵通知您最新的暫停合約期限。如我們仍未收取您的暫停合約費用,我們將會於下一期自動轉賬收取(適用於月繳月費持卡人),或者我們會聯絡您(適用於預繳月費持卡人)。
3) 已申請終止合約的持卡人
如您的「最後通行日」是在中心關閉期間(7月15日至9月3日),您的通行日已被相應延長。
我們已於9月11日以電郵通知您最新的「最後通行日」。
請參閱 PURE Fitness 和 PURE Yoga的「取消政策」處理有關申請。請注意,您必須於完成最短合約期後才能終止合約。
4) 其他優惠、服務和優惠券的到期日
所有私人教練課堂、私人瑜伽課堂、營養諮詢、其他私人服務和優惠券(nood food 和PURE Apparel)的到期日將自動延長51日(即中心關閉天數),如您未曾在網上使用以下服務:
5) 我可以如何申請延長暫停合約的期限?
如您希望在中心重開之後,申請付費延長暫停合約的期限,請先參閱PURE Fitness 及 PURE Yoga的暫停合約政策。
如您希望申請付費延長暫停合約,請填妥此表格。
暫停合約費用為每月HK$288。
6) 我可以如何終止合約
如您希望終止合約,請先參閱PURE Fitness 及 PURE Yoga的終止合約政策。您必須親臨任何一間PURE中心填寫終止合約申請表。如您未能到訪PURE,請與我們聯絡。
我們希望以上的常見問題已涵蓋您的大部份疑問。
如有其他查詢,請透過PURE 360 Lifestyle應用程式聯絡我們 (請到個人資料>設定>聯絡我們)或透過PURE網站電郵我們 (請到網頁下方的聯絡我們)
由於最近查詢眾多,我們的回覆時間需要相應延長,您將於7個工作天內收到回覆,感謝您的體諒和耐心等候。
PURE團隊
如您有任何疑問,請透過PURE360 Lifestyle應用程式向我們提出 (請到個人資料>設定>聯絡我們)
或透過我們的網頁提出疑問 (請按網頁下方的「聯絡我們」)。