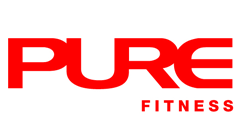 Virtual Fitness
Easy. Convenient. Flexible.
Don't skip exercise just because you can't make our classes!
Introducing virtual versions of over 200 Group Fitness classes - Les Mills programmes such as BODYPUMP™, BODYCOMBAT™, RPM™ and freestyle programmes such as P90X, Insanity, HIIT, and more.
Two options:
1. Pre-scheduled virtual classes - bookable via our app
2. "Impromptu-Choose" - when there are no pre-scheduled virtual classes or live classes in the studio, just go in and choose your own virtual class to run (on a first-come-first-served basis)
Easy, convenient and flexible to accommodate your every whim to work out!
Complimentary to all Pure Fitness California Tower and Langham Place Office Tower Cardholders*. See schedule here.
For further information, please ask our staff for details.
Virtual Fitness
Pure Fitness ifc mall
3/f ifc mall
8 Finance Street
Central
Hong Kong
Virtual Fitness
Pure Fitness California Tower
18/f California Tower
32 D'Aguilar Street
Central
Hong Kong
Virtual Fitness
Pure Fitness Langham Place Office Tower
7/f Langham Place Office Tower
8 Argyle Street
Mong Kok
Kowloon
Virtual Fitness Guidelines
Virtual Fitness is a workout not facilitated by a supervising staff member and users are responsible for their own safety and partake at their own risk.

On-demand Virtual Fitness operates during the opening hours of the club, and only while the studio is not scheduled for classes or other activities.

On-demand Virtual workouts are available on a first come, first served basis. Select your workout from the library of content on the FitnessOnDemand kiosk.

Be courteous of other users. It is not permitted to interrupt any workout in progress.

The studio is a shared space and any member is permitted to join you in your Virtual workout in progress if they wish.

An On-demand Virtual workout will automatically terminate early if it is about to run overtime into the scheduled Virtual or live classes.

We have scheduled some virtual classes which you can book as normal, and they will automatically play as per schedule.


Please follow the regular class booking protocol to attend these classes.

The volume can be controlled from the FitnessOnDemand Kiosk.

From 2pm Wednesday to midday Saturday, the studio is configured for cycling classes only. Hence, you may only select virtual classes from the cycling categories at these times.
Cycling classes may not be selected at other times when the studio has no bikes (Only applies to Pure Fitness California Tower).

Terms and conditions
*HK$175 Cross-club fees apply to all other existing Pure Cardholders and Drop-in fees HK$350 apply to Non-Pure Cardholders.

All virtual classes will automatically stop 15 minutes before a scheduled live class. Please arrive 15 minutes before the class. Strictly no latecomers and no mobile devices in class.

Photos and videos may be taken, solely for Pure marketing purposes.