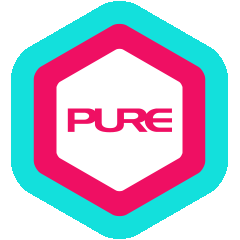 Wattbike
Wattbike was founded in 2000 and launched its pioneering indoor power trainer in 2008. It is now an industry-leading manufacturer of indoor cycle trainers, with a proven heritage in performance cycling. Wattbike trainers generate the world's most accurate power, technique and performance data, captured through cutting-edge analysis and with unrivalled accuracy. With a desire to create the ultimate indoor cycling experience and a reputation for true innovation, Wattbike trainers perfectly replicate the sensation of riding on the road for professionals and beginners alike.
Try the Wattbike at any PURE Fitness locations now*!
*Except PURE South - The Pulse.
Wattbike Tutorial Videos

1. Understanding the Wattbike Polar View:



2. How to set up your Wattbike:



3. How to Improve your Pedalling Techniques:



4. How To Train With Heart Rate And Power:



5. How To Complete The Three Minute Test:



6. Submaximal Ramp Test: