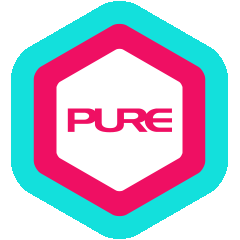 King is a dedicated fitness professional with a passion for improving client health, wellness and quality of life. As a Personal Trainer since 2015, he delivers high-energy programmes using the latest techniques in exercise science, cardio and strength training. Whether for weight loss, body transformation or general fitness, King's training programmes are equally suited to youths, adults and senior citizens because they are fun, safe, effective and tailored to individual needs/goals.
King is knowledgeable about setting up, calibrating, demonstrating and maintaining sophisticated exercise equipment. Besides his proven track record in motivating clients to safely achieve fitness goals through comprehensive and effective training plans, King is also a multi-awards winner representing Hong Kong in world competitions and regional fitness challenges in diverse areas.
Qualification Highlights:
Rugby League Hong Kong National Team
Hong Kong Arm Wrestling Competition Champion
2XU Atomic Push-Up Regional Challenge Hong Kong Champion
Hong Kong Street Workout Power & Strength Invitational Champion
Powerlifting Bench Press (First Runner-Up)
PTA Global Certificate in Personal Training
IPTA Personal Trainer Certification
Certified Functional Strength Coach Level 1
Hong Kong Rugby Union Coach Certification
TRX Group Suspension Training Course L1 Certificate
CPR & AED Certification
Final Thought:
Do something today that your future self will thank you for.
What King Trains
Metabolic Specialist (weight loss/gain)
Prehab / Post Injury
Speed, Agility, Quickness
Weightlifting
Other Personal Trainers at ifc mall