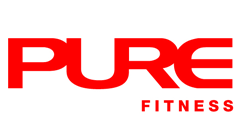 Andrew is a competitive Spartan athlete and swimmer who has performed in numerous championship meets and races in different countries. He has placed in the top 3 in his Spartan age category since he started the global obstacle race back in 2018. Having accumulated personal athletic experience and knowledge since 2006, Andrew uses his competitive energy to motivate, coach and inspire others.
With a strong focus on athletic performance, confidence-building and mindset coaching, Andrew is passionate about helping each client to become more dedicated and disciplined in making positive lifestyle decisions that impact how they look and feel. His coaching strategy is to explore the details of his clients' goals before creating a personalised plan to achieve them.
Particularly important to Andrew is training sustainably and teaching his clients to form positive deep-rooted fitness habits that not only help to reach immediate goals but to maintain long-term results. Throughout the fitness journey, Andrew provides extensive support and guidance to educate his clients on tested methodologies of health and wellness.
Andrew's biggest motivation is seeing tangible progress in his clients – whether it be weight loss, increased strength or simply a bigger smile when they come to his training sessions. His training philosophy is 'Train to be the best possible version of yourself.'
Qualification Highlights:
PTA Global Certificate in Personal Training
Spartan SGX Coach/Spartan Coach
2nd Hong Kong Spartan Race Super Age Group 2019
2nd Malaysia Spartan Race Super Age Group 2019
3rd Shenzhen Spartan Race Super Age Group 2018
TQUK/ Springs Programme Personal Trainer Certification LEVEL 3
GMB Trainer
John Ambulance Adult CPR Certification
Final Thought:
The most important thing is to try and inspire people so that they can be great at whatever they want to achieve.
Make yourself proud.
What Andrew Trains
Body-Building/ Figure Competition
Endurance Sport (running/triathlon etc)
Metabolic Specialist (weight loss/gain)
Pre-Post Natal
Speed, Agility, Quickness
Andrew 's Other Specialties
Spartan Coach
Other ProPTs at Langham Place