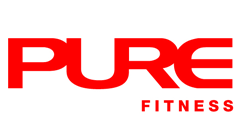 Melanie is a fan of staying active and has been training with the Dragon Boat Hong Kong team as well as representing Hong Kong in competition. She is also passionate about weight training, water sports and yoga and is a certified Yoga teacher and swimming coach.
As a personal trainer, Melanie specialises in fat loss, gaining lean toned muscle, hand-balancing, boosting cardiovascular fitness, body mobility, sport rehabilitation, and helping clients to build strength for yoga. Her mission is to motivate and support clients in maintaining a healthy lifestyle and achieving their fitness goals.
Qualification Highlights:
Bachelor of Science Education (Honours) (Sport Science), EdUHK
Certified Personal Trainer (National Academy of Sports Medicine)
Certified Stretching Instructor (International Personal Trainers and Fitness Academy)
RYT200 Certified Yoga Teacher with Samrat Dasgupta (PURE Yoga)
CPR Certification (Hong Kong Red Cross)
Certified Swimming Coach (HKSTA)
Final Thought:
Do something today that your future self will thank you for!
What Melanie Trains
Endurance Sport (running/triathlon etc)
Gymnastic Movement
Metabolic Specialist (weight loss/gain)
Prehab / Post Injury
ProStretchRecovery
Speed, Agility, Quickness
Weightlifting