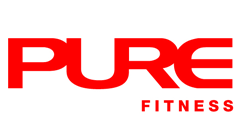 Yami believes that weight training is not only about technique but also mindset. Your goals may be physical, but a strong mind controls everything. Given her experience and results that she has witnessed, she feels that everyone should incorporate strength training into their lifestyle.
Whether your goal is fat loss, muscle gain, or to simply feel better about yourself, Yami can help you get there with her deep passion for fitness.
Yami aimed to choose a form of exercise you enjoy and you know you will commit to, then it'll never feel like a chore!
Qualification Highlights:
NASM Certified Personal Trainer
First Aid CPR AED by American Heart Association
Final Thought:
Train insane or remain the same.
What Yami Trains
Metabolic Specialist (weight loss/gain)
Speed, Agility, Quickness
Other ProPTs at One Hennessy