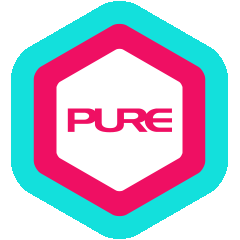 Christopher grew up with a bodybuilder father. Influenced by him, Christopher started weight training at the age of 16, and he became the 2nd runner-up in the HKFBF bodybuilding competition in 2019 . Chris has been training clients since early 2016 and helping his clients to reach their goals is the most satisfying thing for him ever!!!
Qualification Highlights:
Periodization Course, KILO Strength Sociaty
Optimizing Strength Ratios Course, KILO Strength Sociaty
Resilient Training and Rehabilitation: Evolve Biomechanics Mentorship
A Neuroanatomical Approach to Manual Therapy: Lower Limb & Lower Midline
Unlocking the Science of Neurodynamics: Strategies to Improve Movement, Integrated Kinetic Neurology
Breath Coordination: Assessment & Practical Integration for Movement Practitioners, Integrated Kinetic Neurology
The Neurology of Movement, Integrated Kinetic Neurology
Immaculate Dissection 6: Assessing Movement Subsystems
Reflexive Performance Reset, Levels

1 & 2

Functional Movement Screen (FMS)
Poliquin Certified Personal Trainer
Rehab-U Movement Optimization for Prehab and Performance specialist
St John CPR
HKFBF Men's Physique, 2019
Final Thought:
Move well. Move often.
What Christopher Trains
Body-Building/ Figure Competition
Endurance Sport (running/triathlon etc)
Metabolic Specialist (weight loss/gain)
Prehab / Post Injury
Speed, Agility, Quickness
Strongman/ Strength Sport
Other Personal Trainers at K11 MUSEA