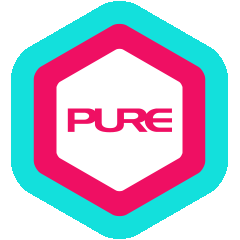 With solid experience in personal training since 2000, Alex has always had a passion for improving clients' health, wellness and quality of life. He possesses a proven track record in helping clients to achieve fitness goals through customised training programmes and attain a positive lifestyle change that lasts.
Qualification Highlights:
Stick Mobility Certification (2021)
PTA Global Certified Trainer (2020)
Certified Fitness Personal Trainer, IPTFA (2019)
Certification in Fascia Bell, AASFP (2019)
Stretch Therapist Certification, IPTFA (2019)
Stretching Instructor Certification, Macau Association of Sports Stretching (2019)
Certified Fitness Coach, Fitness First (2016)
Certification in Physio Assistant, HKFYG (2014)
Certified in TRX Suspension training course, Fitness Anywhere (2010)
Sports Massage Certification, AASFP (2008)
Certified Muay Thai Instructor, AASFP (2007)
Certified Fitness Specialist, AASFP (2006)
Certified Advanced Personal Fitness Trainer, AASFP (2005)
Certified FitBall Instructor, AASFP (2004)
Certification in Nutrition, ANA (2004)
Certified Fitness Personal Trainer, IHFI (2004)
Weight Management Specialist, ANA (2004)
Sports Science & Fitness Foundation Certifiation (2000)
Final Thought:
Don't give up!
What Alex Trains
Metabolic Specialist (weight loss/gain)
Pre-Post Natal
Weightlifting