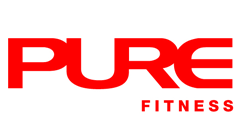 CK started his fitness journey in competition rowing. He spent his time as athlete and team leader in numerous races locally and internationally with deep expertise in strength development and body composition.
The rowing experience inspired CK with the affirmation that everyone can become healthier, fitter and better. Subsequently CK acquired more skills and qualifications across Olympic weightlifting, sport performance and mobility.
With his background, CK is a firm believer in progression over perfection and is passionate to work with clients that share the same ambition.
Qualification Highlights:
Certified Personal Trainer, National Strength and Conditioning Association (NSCA-CPT)
Pain-free Performance Specialist Certification (PPSC)
Stick Mobility Level 1
Adult CPR Certificate and AED Provider
Final Thought:
Persistence, not strength or intelligence, is the key to unleashing our potential.
What CK Trains
Metabolic Specialist (weight loss/gain)
Strongman/ Strength Sport
Weightlifting