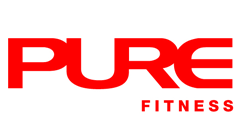 King has been a sports enthusiast since his was a child. Through his training experience, he learnt how to constantly self-improve with a strong mindset of 'focus' and 'effort'. He found that excellent self-discipline and perseverance are important keys to achieving your goals. He believes that fitness training helps people not only maintain good physical ability for enhanced functioning but also to strengthen their mindset and find enjoyment of life.
King became a personal trainer in 2016 and is passionate about different training styles that include mobility training as well as strength and conditioning. He always applies his professional expertise to his training programmes to best fit his clients' needs and help them achieve their fitness goals in an effective, safe, and customised way.
Qualification Highlights:
BSc (Hons) in Sport Business Management
International Certified Personal Trainer, NASM
EXOS Personal Trainer Certificate, EXO
Neurokinetic Therapy Level 1 - NKT
Accredited Running Coach Certification, ASSA
CHISM Certification Course: Special Populations - Children and Adolescents, AASFP
D coaching certification, HKFA
Advanced Concepts of Kettlebells Course Level 2, FTI
Advanced Concepts of Barbell Course Level 2,FTI
Final Thought:
Ideas are cheap. Ideas are easy. Ideas are common. Everybody has ideas. Ideas are highly overvalued. Execution is all that matters.
What King Trains
Body-Building/ Figure Competition
Endurance Sport (running/triathlon etc)
Metabolic Specialist (weight loss/gain)
Prehab / Post Injury
ProStretchRecovery
Speed, Agility, Quickness
Strongman/ Strength Sport
Weightlifting