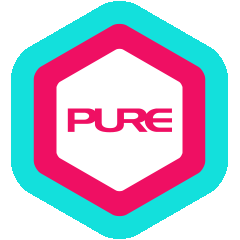 Eric has been playing basketball since he was 15. He realised that he needed a training programme after playing competition-level basketball. Having majored in Sport Performance, Eric wanted to share his knowledge and experiences with others who want to improve and challenge themselves. He has always said that 'mindset training' is the priority of all fitness goals. He looks back and wishes that a professional trainer could have guided him on the right way to train. Eric believes that 'People do not stop training because they get old, they get old because they stop training. Self-discipline is to do something you don't wanna do but you have to keep it up and you may love it very soon.'
Qualification Highlights:
Sports Science & Fitness Foundation Certification (AASFP)
Advanced Personal Fitness Trainer Certificate (AASFP)
PTA Global Certificate in Personal Training
Hong Kong Society of Professional Medical Care CPR & AED Certificate
Final Thought:
Trust your process.
'Be water, my friend.' – Bruce Lee
What Eric Trains
Body-Building/ Figure Competition
Endurance Sport (running/triathlon etc)
Prehab / Post Injury
Speed, Agility, Quickness
Strongman/ Strength Sport
Other Personal Trainers at PCCW Tower