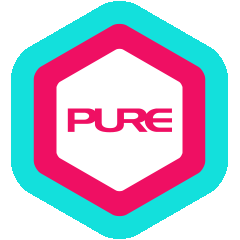 Henry is energetic and positive. He enjoys acquiring new knowledge and skills in exercise science and fitness. He is good at connecting with clients, providing motivating and effective instruction that is always catered to individual needs.
At a young age, Henry was a committed swimmer who participated in numerous swimming competitions and he eventually became a swimming coach in 2016. His next aspiration was becoming a fitness trainer because he found it fulfilling to apply his knowledge and experience in designing effective and safe training programmes for clients.
Henry believes that fitness is the key to a happier and healthier life. This is why he loves to inspire and motivate people to realise their potential through exercise, thus resulting in a balanced life filled with greater happiness.
Qualification Highlights:
IASTM Fascia Blade Certification, AASFP
Global Classic 2022 Men's Physique Novice Division D, Champion
Global Classic 2022 Men's Super-Global Physique Novice Division D, Champion
Muscle Legends 2022 Men's Physique Novice Division E, 2nd Runner-up
Pre- & Post-Natal Fitness Certification, AASFP
Sports Massage Certification, AASFP
AASFP Advanced Personal Trainer Certification
AASFP Sport Science & Fitness Foundation Certification
Stick Mobility Level 1 Certification
Final Thought:
You don't have to be great to start, but you have to start to be great.
What Henry Trains
Body-Building/ Figure Competition
Endurance Sport (running/triathlon etc)
Metabolic Specialist (weight loss/gain)
Pre-Post Natal
Speed, Agility, Quickness
Stretch & Recovery
Other Personal Trainers at ICBC Tower