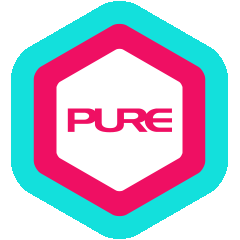 Kelvin's passion for sports began when he was young. He took part in track and field, football, table tennis and swimming competitions. Since then, he has developed a keen interest in bodybuilding and has been active in the fitness industry since 2010. With extensive knowledge, as well as his experience in diet and training, Kelvin will not only provide guidance on methods of fitness training but also lifestyle diet.
For Kelvin, fitness and exercise are not just about achieving our dream physique. It's also a journey of self-realisation, and an active way to escape the stress of life.
Qualification Highlights:
Hong Kong Natural Bodybuilding & Fitness (HKNBF) Novice Men Physique Second Runner-up, 2021
Hong Kong Natural Bodybuilding & Fitness (HKNBF) Men Open Physique 5th Place, 2021
Sports Science & Fitness Foundation Certification (AASFP)
Advance Personal Fitness Trainer Certification (AASFP)
Adult Cardio-pulmonary Resuscitation Course (CPR)
Automated External Defibrillation Provider Course (AED)
Level 1&2 PurMotion Training Certification
TRX Suspension Training Certification
Certification of Power Plate
Final Thought:
The successful warrior is the average man, with laser-like focus.
What Kelvin Trains
Body-Building/ Figure Competition
Endurance Sport (running/triathlon etc)
Kickboxing / Boxing
Metabolic Specialist (weight loss/gain)
Prehab / Post Injury
Speed, Agility, Quickness
Stretch & Recovery
Strongman/ Strength Sport
Other Personal Trainers at PCCW Tower