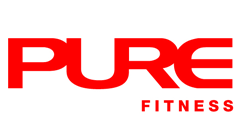 Gordon studied Sports Coaching at the Sheffield Hallam University, majoring in Functional Anatomy & Exercise Physiology. He also studied Motor Learning for Human Performance / Sports Biomechanics, Exercise for Selected Population / Exercise Principles & Programming, Sports Psychology / Exercise Nutrition / Sports Injury Management.
Sport has been a part of Gordon's life since college. He was a certificated swimming coach and has had experience in natural bodybuilding since 2015. He enjoys teaching and learning what he loves, which is what inspired him to become a trainer.
Gordon's training programmes focus on supporting his clients to achieve their goals and enjoy success. People sometimes can't keep going because they are afraid of failure or have had bad experiences. Gordon believes that sport makes people mentally and physically stronger, which then has the positive knock-on effect of extending their sports life.
Qualification Highlights:
Bachelor of Science in Sports Coaching, Sheffield Hallam University
PTA Global Certificate in Personal Training
GMB Method Specialist
Stick Mobility Level 1
Hong Kong Society of Professional Medical Care CPR & AED Certificate
Final Thought:
Train smart!
What Gordon Trains
Body-Building/ Figure Competition
Metabolic Specialist (weight loss/gain)
Prehab / Post Injury
Speed, Agility, Quickness
Gordon's Other Specialties
Body Alignment
Other ProPTs at PCCW Tower