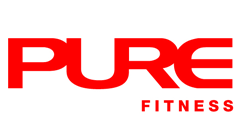 Walter has participated in numerous boxing competitions and taught boxing since 1997. With all this experience under his belt, Walter is a pro at helping clients to stay motivated and reach their goals.
Qualification Highlights:
BOC(HK) 50th Festival of Sport Muay Thai Competition, 2007
Hong Kong and Macau Chi Sau Fighting Competition, 2002
3rd Hong Kong Police Boxing Club Amateur Boxing Invitational, 2002
China Hong Kong and Macau Boxing Charity Invitational, 2001
Hong Kong Muay Thai Association – OPEN, 1999
AASFP Advanced Personal Fitness Trainer Certification
Hong Kong Muay Thai Association Muay Thai Coach Programme
ACPR & AED Certification
GMB Workshop
PURMOTION Level 1
Final Thought:
Fight for life!