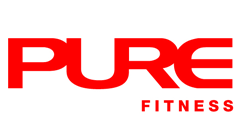 Ding was overweight as a teenager and started playing rugby when he was 15 years old. At 17, he got the chance to represent Hong Kong as part of its rugby team and then became a Hong Kong elite athlete at the Hong Kong Sports Institute (HKSI) the following year.
Ding was also a rugby coach for a secondary school and for the rugby club. He loves coaching/teaching because he believes that sports can change people both physically and mentally. He is happiest when those he coaches continually improve and derive happiness from exercise.
Qualification Highlights:
IPTA Certificate of Personal Fitness Trainer
Sports Science & Fitness Foundation Certificate, Asian Academy for Sports & Fitness Professionals – AASPF
Strength & Conditioning Pre-Level, World Rugby
Rugby Coach Certificate Level 1, World Rugby
Hong Kong Rugby Union Qualified Coach
CPR Certified Red Cross
Final Thought;
What you do in life echoes in eternity!
What Ding Trains
Gymnastic Movement
Metabolic Specialist (weight loss/gain)
Strongman/ Strength Sport
Weightlifting
Ding's Other Specialties
rugby
Other ProPTs at Lee Theatre