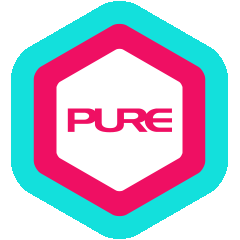 Iris was really weak when she was young because of pneumonia and eczema. Even after she recovered from both, she was thin and her stamina so poor that she couldn't manage walking for 10 minutes at a fast pace. During her years of recovery from pneumonia, Iris started doing low-intensity exercise to improve her cardiovascular fitness. Not only did her stamina improve after a few months, her eczema got better and didn't flare up as often. Iris fell in love with exercising and explored movement quality and programming. With the experience of her personal journey, she hopes to encourage and inspire more people to exercise and achieve greater health and physique.

Qualification Highlights:
PTA Global
IPTFA Bronze Pro Personal Trainer Certification
Fitness Thai Boxing Instructor Qualification
BODYHACK Pro Certification
AASFP Elderly Fitness Certification
AASFP ATN Certified Trainer
TRX Suspension Training Certification
Final Thought:
What hurts more, the pain of hard work or the pain of regret?
What Iris Trains
Metabolic Specialist (weight loss/gain)
Prehab / Post Injury
ProStretchRecovery
Other ProPTs at California Tower - LKF