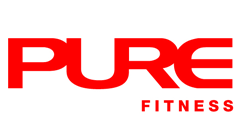 Matthew found his passion in sports at a young age. As a district swimming team representative, he was raised with a lifestyle full of exercise and fun. He understood the importance of exercise and good health very early on in life. After he graduated, he decided to take his passion of bodybuilding a step further and set his mind to help people achieve their dream physique as well as healthy living.
With his background in swimming and bodybuilding, Matthew believes that hard work and discipline are the only way to success. With great effort and consistency in training, everything can be achieved. Matthew's training style is versatile and tailor-made, depending on what his clients need or desire. He will always provide solutions to tackle their goals.
Qualification Highlights:
IPTA Personal Trainer Certificate
Certified in CPR and AED (Hong Kong Red Cross, St. John)
Former Kowloon East District Swimming Team Member
Final Thought:
Consistency is key. Hard work beats talent when talent fails to work hard.
What Matthew Trains
Body-Building/ Figure Competition
Metabolic Specialist (weight loss/gain)
Speed, Agility, Quickness
Strongman/ Strength Sport
Weightlifting