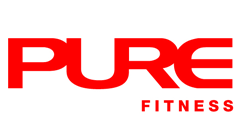 Vicko has been in the National Squad of the Hong Kong Triathlon Association since 2008 and has represented Hong Kong in various international competitions with other world-class athletes. During his time at the Hong Kong Sport Institute, Vicko received professional weight and functional training for boosting sports performance and has since developed a great interest in diversified training and enriching himself with continuous learning.
Vicko is very passionate about all kinds of sports including soccer, squash and badminton and he loves training with others to achieve their fitness goal. In fact, he had already begun using his fitness knowledge to support and train his swimming teammates during university. Vicko finds it very satisfying when his experience and expertise can help someone, which is why he followed his passion and eventually pursued being a personal trainer as his career.
Qualification Highlights:
International Certified Personal Trainer, NASM
Sports Scholarship, The University of Hong Kong
Elite Athlete, Sports Scholarship, The Hong Kong Sport Institute
2010 ASTC Triathlon U23 Asian Championship, Philippine, Team 1st Runner- Up
2010 ASTC Duathlon Asian Championship, Thailand, 3rd Runner-Up
2009 Elite Junior Sprint Triathlon, Hong Kong, 1st Runner-Up
2009 Inter-school Cross-Country Championship (Division 1), 2nd Runner-Up
Final Thought:
If you believe it, you can do it.
What Vicko Trains
Endurance Sport (running/triathlon etc)
Metabolic Specialist (weight loss/gain)
Speed, Agility, Quickness
Other ProPTs at PCCW Tower