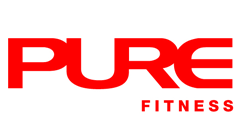 Philip has learned the most important lesson of his life. It's not just about lifting weights – getting fit is a mere by-product of one's character change. Lifting weights gives you an opportunity to practise overcoming any obstacle in life – and this is what it's about.
Philip used to be skinny with a non-muscular physique and he started his fitness journey by weight training. Through his own transformation, he experienced the benefits that fitness brings to one's life. And now he is determined to spread his knowledge and help others to become the best version of themselves.
Qualification Highlights:
Certificate of Personal Fitness (IPTFA)
TRX Certified Trainer
CPR Certificate (HK Red Cross)
Bosu Certified Trainer
Final Thought;
A thousand words will not leave so deep an impression as one deed.
What Philip Trains
Body-Building/ Figure Competition
Metabolic Specialist (weight loss/gain)
Prehab / Post Injury
Speed, Agility, Quickness
Strongman/ Strength Sport