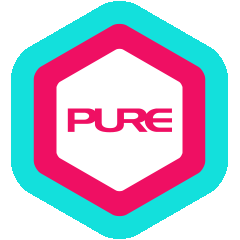 People often know "what" their fitness goals are but are confused about "how" to achieve them. As a professional trainer, Kelsey always delivers on results by developing highly personalised training programmes tailored to each client's specific needs.
Kelsey has competed in a wide range of sports such as track & field, volleyball and basketball. She also worked with multiple global sporting and nutritional brands. Deeply passionateabout strength and resistance training, she believes that it has something to offer everyone. Leveraging her knowledge and experience, Kelsey strives to push clients to new highs and to help them lead a healthier and more active lifestyle.
Qualification Highlights:
AASFP Certificated Advanced Personal Fitness Trainer
Fitness Academy Asia (FAA) Hyperblade Fundamental Certificate
Mountain Craft Training Level 1 Certificate
Red Cross CPR Certificate
Final Thought:
You don't get what you wish for, you get what you work for;
it doesn't get easier, you just get stronger.
Other ProPTs at One Hennessy