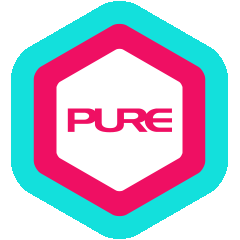 Max started his fitness journey at a young age when he was deemed underweight as a 46kg post-graduate student. He decided to change his lifestyle but accidentally injured his left knee during training. As a result, he become dedicated to helping others prevent and overcome injuries with his expertise in sport massage and knowledge in corrective exercises.
Qualification Highlights:
Stretch Trainer Certification (AASFP)
Certified Advanced Personal Fitness Trainer (AASFP)
Sports Taping Certification (AASFP)
Sports Science & Fitness Foundation Certification (AASFP)
Corrective Exercise Specialist (ASCA)
Sports Massage Specialist (ASCA)
Registered Exercise Professional (ICREP)
Red Cross CPR
Final Thought:
A minor setback paves the way for a major comeback.
What Max Trains
Body-Building/ Figure Competition
Metabolic Specialist (weight loss/gain)
Stretch & Recovery
Max's Other Specialties
Corrective exercise
Other Personal Trainers at K11 MUSEA