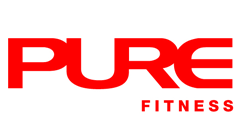 Anakin started swimming when he was young and attended many open swimming competitions as part of his high school swimming team. He acquired numerous medals and subsequently became a swimming coach.
He later went to study in the United States, where he began working out at the gym and got hooked. Wanting to optimise the reach of his passion and motivation for working out, Anakin decided to become a certified personal trainer. To make training his career attests to how passionate he is and with this same fervour, he will provide solutions to tackle clients' goals.
With Anakin's professional knowledge and personal enthusiasm, clients will be able to fulfil their training ambitions while correcting posture and alignment.
Qualification Highlights
NCSF – Certified Personal Trainer
HKSTA – Swimming Teacher's Certificate
HKSTA – Swimming Officials Training Course Certificate
HKLSS – Bronze Medallion
Final Thought:
Bring it on! Become a better version of yourself!
What Anakin Trains
Body-Building/ Figure Competition
Endurance Sport (running/triathlon etc)
Metabolic Specialist (weight loss/gain)
Speed, Agility, Quickness
Strongman/ Strength Sport
Other ProPTs at One Taikoo Place