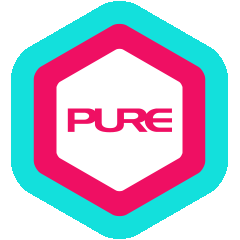 Mason has been a sports enthusiast since he was young, with a particular interest in football. That wasn't enough to get him in shape and it didn't happen until he started training. He fell in love immediately because of the positive changes in his appearance and sports performance, gaining more confidence on and off the pitch. Training became his obsession, and he is addicted. His first step into the gym was the best decision of his life.

Mason believes that training is a miracle drug that makes people stronger, healthier and happier. He is determined to help clients unleash their full potential and enjoy every step of the process.
Qualification Highlights:
B.Sc. (Hons) in Exercise Science and Health Education – The Chinese University of Hong Kong
International Personal Fitness Trainer Certificate – IPTA
Physical Fitness Foundation Certification – Physical Fitness Association of Hong Kong
Certificate in CPR, AED, First Aid
Final Thought:
You don't have to be extreme; you just have to be consistent.
What Mason Trains
Body-Building/ Figure Competition
Endurance Sport (running/triathlon etc)
Metabolic Specialist (weight loss/gain)
Prehab / Post Injury
Speed, Agility, Quickness
Other ProPTs at One Taikoo Place