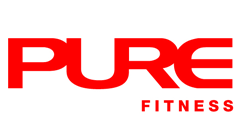 When Peter was 15 years old, he started his long journey in football as a Hong Kong national football representative that had him competing in the Asian U16 games, Asian Games and the Olympic Games.
At the age of 18, Peter did not hesitate to become a professional football player. In his pro career, he played for teams such as South China and Eastern.
By incorporating concepts and lessons that he learnt from his days as a pro footballer into his training programmes, Peter is certain that clients will benefit both physically and mentally. His guarantee as a trainer is the intensity of training and the high level of satisfaction that will follow.
Qualification Highlights:
• IPTA International Personal Trainer Academy - Personal Fitness Trainer
• IPTFA International Personal Trainers & Fitness Academy - Fitness Thai Boxing Instructor Certificate
• AFC Coaching Convention - Hong Kong Football Association's Award "A" Diploma
• South China Football Team (2006-2013)
- Hong Kong First Division Football League Champion (2006-07、2007-08、2008-09、2009-10、2012-13)
- Hong Kong League Cup Champion (2007-08、2010-11)
- Senior Shield Champion (2006-07、2009-10)
- Hong Kong FA Cup Champion (2006-07、2007-08、2010-11)
• Eastern Football Team (2013-15)
- Hong Kong FA Cup Champion (2013-14)
- Senior Shield Champion (2014-15)
• Hong Kong Team (2003-2013) Selected 39 times
• Hong Kong Top Footballers Awards (2005-06)
Final Thought:
The pain you feel today will be the strength you feel tomorrow.
What Peter Trains
ProBoxing
Speed, Agility, Quickness
Peter's Other Specialties
Professional footballer / football coach
Other ProPTs at Kinwick Centre - Soho