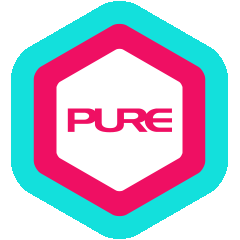 Becky is a joyful, passionate, and sincere trainer who is committed to improving people's fitness level and physique. Posture adjustment, flexibility enhancement and pain problem solving are the areas that continue to capture Becky's interest for further research and study.
"I can help you as I've helped myself. And I gain huge gratification in assisting you to find your spark. It's never too late to take control of your body, your fitness, and your life."
Come & train with her, enjoy doing exercise!
Come & train with Becky, enjoy doing exercise!
Qualification Highlights:
Bachelor of Arts with Honours in International Business Management
National Academy of Sport Medicine (NASM) Certified Personal Trainer
Training Qualifications UK (TQUK) Award in Instructing Pre- and Post-natal Fitness for Personal Trainer (Level 2)
Springs Programme Certified Pre- and Post-natal Fitness Instructor
IPTA Certified Personal Fitness Trainer
Final Thought:
Simple mind, simple thing.
What Becky Trains
Metabolic Specialist (weight loss/gain)
Other ProPTs at K11 MUSEA