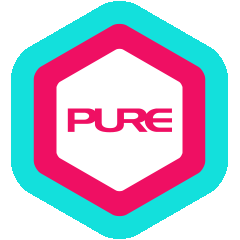 As a professional swimmer specialising in butterfly since a very young age, Doris was swimming, weight training and stretching at least 2 hours a day in preparation for local and international competitions. She places the utmost importance on having a muscular physique, maintaining a clean diet, and stretching adequately to improve athletic performance.
During the competition pre-season and off-season, Doris firmly believes that those who are serious about competing and moving to the highest levels of the sport should keep their body fat in an ideal range. With this belief, she has helped many clients to lose and gain body fat to their optimum range through training and diet changes. She wants to help more people achieve their fitness goals by instructing, monitoring, and motivating them.
Qualification Highlights:
• Master's degree from the Chinese University of Hong Kong
• Pre- & Post-Natal Fitness Specialist, AASFP
• Certified Stick Mobility Level 1 Movement Specialist
• Certified Stick Mobility Level 2 Movement Specialist
• Certified Functional Strength Coach
• Gorilla Strong Kettlebell Instructor
• NASM International Certified Personal Trainer
• IFBB Certified Fitness Personal Trainer
• IFBB Fitness Dietitian Specialist
• AASFP IASTM: Fascia Blade Certificate
• Certified Stick Mobility Movement Specialist
• Gold Medal Bodies (GMB) Movement Course Level 1
• HKSTA Swimming Teacher Certificate
• The Hong Kong Life Saving Society Bronze Medallion
Final Thought:
Practice makes perfect. Faster, Higher, Stronger – Together.
What Doris Trains
Endurance Sport (running/triathlon etc)
Metabolic Specialist (weight loss/gain)
Speed, Agility, Quickness
Stretch & Recovery
Other Personal Trainers at ICBC Tower