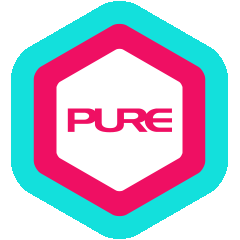 Practice makes progress, and Yoyo believes that consistency and hard work will lead to success. He started his journey in fitness when he was overweight with a 30+BMI. He then got on a diet with no clue about nutrition and lost all his muscle and fat at the same time. Afterwards, he was determined to get on a healthy diet to put himself back on track – that was the moment Yoyo took fitness seriously and started his path to becoming a fitness trainer. After years of training, he is excited and elated to bring out your best with his life-changing skill hacks.
Qualification Highlights:
Active IQ Level 3 Diploma in Fitness Instructing and Personal Training
Gorilla Strong Level 2 Kettlebell Lifting Specialist
First Aid International Certification
Masters of Science in Mental Health
Final Thought:
You can't cross the sea merely by standing and staring at the water. Know what you want and let's get cracking!
What Yoyo Trains
Body-Building/ Figure Competition
Endurance Sport (running/triathlon etc)
Speed, Agility, Quickness
Weightlifting
Other ProPTs at Kinwick Centre - Soho