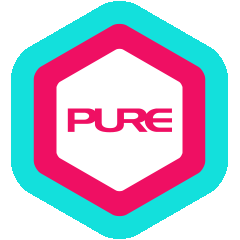 Having been athletic but overweight growing up, building a positive body image was a huge challenge during Elaine's early years. In 2016, she was introduced to the world of bodybuilding. It became Elaine's biggest passion after she witnessed her own physique transform over the course of years. Not merely benefitting herself, bodybuilding's philosophy and techniques have been powerful tools on her clients' journey. And what delights Elaine most in her work is the constant learning, the close bond with clients, and most importantly, watching them thrive in confidence – just as she has in her own personal journey.
Qualification Highlights:
NASMCertified Personal Trainer Certification (CPT)
NASM Certified Women's Fitness Specialist (WFS)
Final Thought:
Invest in yourself. The biggest FLEX is doing everything you said you were going to do.
What Elaine Trains
Body-Building/ Figure Competition
Pre-Post Natal
ProStretchRecovery
Weightlifting
Elaine's Other Specialties
Pilates Reformer Instructor
Other ProPTs at California Tower - LKF