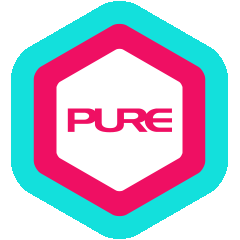 Vincent studied accounting at university and was an auditor earlier in his career. Having hated the office culture and lifestyle, he switched to becoming a personal trainer in 2018. Vincent has a proven track record of helping clients achieve great results, ranging from youth to retired elderly, with a broad exposure to functional and weight training equipment and different programmes based on tailored needs.
Vincent was never athletic growing up and used to be chubby, with his weight reaching 90kg at one point. After this period, he learnt about weight training for 5 years and pursued his fitness interests professionally.
His cheerful and energetic personality allows him to inspire his clients to enjoy exercising more and lead healthier lifestyles by advancing further in their fitness journey.
Qualification Highlights:
Sport Science and Fitness Foundation, AASFP
Advanced Personal Trainer Certificate, AASFP
Stretch Trainer Certificate, AASFP
SGX Coach Level 1, Spartan
CPR & AED Certificate, St. John
Advanced Personal Trainer Certificate, National Council on Strength & Fitness (NCSF)
Hyperblade Certification, Fitness Academy Asia (FAA)
TRX® Suspension Trainer Certificate
BBA (Hons) in Professional Accountancy
What Vincent Trains
Body-Building/ Figure Competition
Metabolic Specialist (weight loss/gain)
Prehab / Post Injury
Speed, Agility, Quickness
Weightlifting