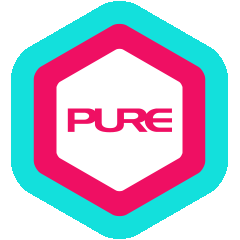 Born in Hong Kong, Kiu's love for exercise led him to pursue a career as a personal trainer. As his father was a PE teacher in a secondary school, sports have been a part of his childhood. He has been a regular gym goer since his teenage years and has continued to do so while working in the cabin crew and training in different gyms globally.
He started practising Brazilian jiu-jitsu and training in combat conditions during his stay in Dubai. Between 2016 and 2018, he participated in competitions across Asian cities and obtained rewarding results.
In 2019, Kiu decided to turn his passion into a profession and became a certified personal trainer with a proven track record of helping clients achieve tailored results.
Qualification Highlights:
National Academy of Sports Medicine, 2021
CPR & AED Certificate
Purple Belt in Brazilian Jiu-Jitsu
2018 Dumau Korea Seoul Brazilian Jiu-Jitsu Competition - Bronze Medal
2018 Dumau Okinawa Brazilian Jiu-Jitsu Competition - Gold Medal
2017 Dumau Kansai Suita Jiu-Jitsu Championship - Silver Medal
2017 Dumau Kansai Taiwan Championship - Gold Medal
2017 Copa De Bangkok Jiu-Jitsu Championship - Gold Medal
2017 Dumau East Japan Championship - Gold Medal
2017 Hong Kong National Jiu-Jitsu Championship – Silver Medal
2017 Taiwan International Brazilian Jiu-Jitsu Competition - Gold Medal
2016 Taiwan National Brazilian Jiu-Jitsu Competition - Silver Medal
What Kiu Trains
Endurance Sport (running/triathlon etc)
Other MMA
Weightlifting
Kiu's Other Specialties
Brazilian Jiu Jitsu / bouldering