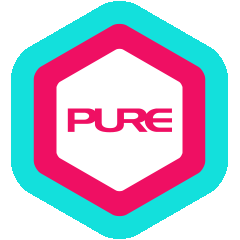 Isaac was a hyperactive kid growing up. Upon graduating from school, he plucked up the courage to join a boxing club in 2013.
Initially, he chose to engage in Muay Thai to lose weight and gain muscle and stamina. Over time his interest in the sport grew. His coach saw his raw relent and encouraged him to train as a Muay Thai fighter.
Within a few years, Isaac participated in 3 international Muay Thai competitions and numerous training matches. Each match helped him build a stronger body and mind.
Besides the role of a Muay Thai trainee, Isaac started to teach Muay Thai as an instructor in 2017. His teachings and techniques are based on his firsthand experience in and out of the ring.
He is taking his professional knowledge to PURE to introduce kickboxing to more people.
Final Thoughts:
"It is never too late to start"