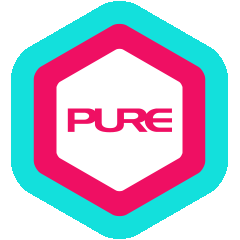 Born in Guangdong, fitness changed Gina's life completely since she developed a passion for weight training in Australia. From an inactive pessimist who was struggling in life to an active optimist who is enjoying life in every possible way, Gina believes that you have everything it takes to create the life that you dream of as long as you stay committed to your goals. She loves helping others see and experience what their bodies are capable of with hard work and dedication.
Gina cares deeply about people and is very passionate about helping others find happiness in life and feel good about themselves. She believes that when you feel good, you attract good. Gina realises how being insecure affects many aspects of life. She wants to support and help you to discover the benefits and joys of training in the simplest and most realistic way, which has helped her overcome her own insecurity and become the person she is proud of today.
Gina is here to be your personal guide on every step of your new journey to become happier, stronger and more confident. Are you ready to turn your life around and look at your body in a whole new light?
Qualification Highlights:
National Academy of Sport Medicine (NASM) in Personal Training & Fitness
CPR & AED Certificate
AASFP Certified Stretch Trainer
AASFP Advanced Personal Training Certificate
Certified TRX Trainer
Final Thought:
A DREAM written down with a date becomes a GOAL.
A goal broken down into steps becomes a PLAN.
A plan backed by ACTION becomes REALITY.
What Gina Trains
Metabolic Specialist (weight loss/gain)
Stretch & Recovery
Weightlifting
Other Personal Trainers at ifc mall