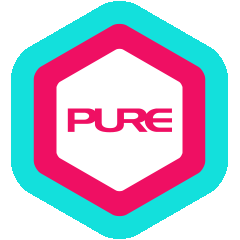 Eason was born and raised in Taiwan with sport being a part of his life since he was 18 years old. As a personal trainer since 2017, Eason has a proven track record of helping clients get results. Also at 18, he started learning kickboxing and fell in love with it, eventually turning this interest into a career.
Eason is a cheerful, sincere and motivating trainer. His natural positivity and energy shine through in his enthusiasm during sessions as he ascertains his clients' needs. He also encourages clients to maintain a positive attitude when the going gets tough, reminding them that health is a lifestyle and staying active shouldn't be a quick fix.
With his expertise, Eason can't wait to tailor-make the workout programme that brings optimal personalised benefits to every client. With his attitude, he hopes to inspire them to enjoy exercise and lead healthy lifestyles.
Qualification Highlights:
IPTA Certified Personal Fitness Trainer
CPR & AED Certificate
WBC Certificate of Competence
Below 178cm Men's Physique Top 3 – 2021 Global Classic M Program
Below 178cm Men's Classic Top 5 – 2019 IFE Musclemania Asia Invitation Show
Below 178cm Men's Physique Top 5 – 2019 IFE Musclemania Asia Invitation Show
What Eason Trains
Body-Building/ Figure Competition
Endurance Sport (running/triathlon etc)
Gymnastic Movement
Metabolic Specialist (weight loss/gain)
Pre-Post Natal
Prehab / Post Injury
Speed, Agility, Quickness
Strongman/ Strength Sport