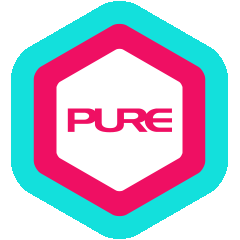 Alan was an elite athlete and Karate coach until he encountered a back injury and resorted to the exploration of fitness. Proper training helped alleviate pain, so he incorporated fitness into his daily life.
Alan believes his experiences can help his clients achieve their goals and improve their quality of life.
Qualification Highlights:
NCCA Accredited Personal Trainer Certificate, ACE
Advanced Personal Fitness Trainer Certificate, AASFP
Stretch Trainer Certificate, AASFP
IASTM Fascia Blade Certificate, AASFP
Muay Thai Instructor Foundation Certificate, AASFP
Nutrition And Weight Management Certificate, AASFP
Corrective Exercise Foundation Certificate, ASCA
Olympic Weightlifting for Strength and Conditioning Certificate, ASCA
Postural and Dynamic Movement Analysis Specialist, ASCA
Sports Massage Specialist, ASCA
Functional Movement Screen Certificate, FMS
Functional Movement Screen 2 Online - Corrective Strategies Course, FMS
Stick Mobility Level 1 Certification
BodyHacks Pro Certificate, FAA
Resistance Training Instructor Certificate, HKPFA
Final Thought:
Use effort and persistence to gain control.
What Alan Trains
Body-Building/ Figure Competition
Metabolic Specialist (weight loss/gain)
Prehab / Post Injury
Stretch & Recovery
Other Personal Trainers at K11 MUSEA