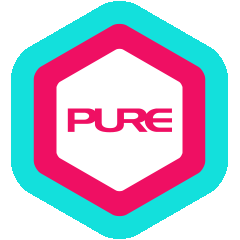 Grace is passionate about transforming clients' health, wellness and quality of life.

When she was young, she used to be the weakest girl in class who hated exercise. She later went to study in the United Kingdom, where she began working out and fell in love with lifting weights. Exercise not only transformed her body – it also transformed her life. With this newfound passion, she decided to be a personal trainer and inspire her clients to achieve their fitness goals.

Grace is serious about her training and strongly believes that training programmes should be fun, effective and tailored to each client's unique needs. Whether your objective is weight management, posture correction, muscle building or general health improvement, Grace can design and deliver the best solution for you.
Qualification Highlights:
AASFP Advanced Personal Fitness Trainer Certificate
AASFP Sports Science and Fitness Foundation Certificate
St. John CPR & AED Certified
MHFA Mental Health First Aid Certified
BSc Psychology
MSc Behavioural Science
Final Thought:
The pain you feel today will be the strength you feel tomorrow.
What Grace Trains
Body-Building/ Figure Competition
Gymnastic Movement
Metabolic Specialist (weight loss/gain)
Prehab / Post Injury
Other Personal Trainers at PCCW Tower