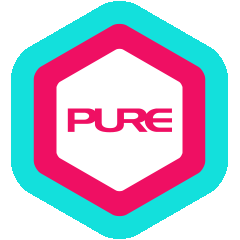 Roland's passion for sports began when he was young as he participated in track & field, football, table tennis and swimming competitions. Since then, he has developed a keen interest in bodybuilding and has been active int the fitness industry since 2006. With extensive knowledge and experience in diet and training, Roland will not only provide guidance on fitness training methods but also lifestyle tips and most importantly, diet.
For Roland, fitness and exercise are not just to realise the physique of your dreams – it is a journey of self-realisation and an active way to escape the stress of life.
Qualification Highlights:
Sports Science & Fitness Foundation Certification (AASFP)
Advanced Personal Fitness Trainer Certificate (AASFP)
Stretch-Ability Instructor Certification (AASFP)
Comprehensive Certificate of Myofascial Relaxation (AASFP)
Certification Levels 1&2 Purmotion Training
Certified Course TRX Suspension Training
Certification of Power Plate
How to Make Use of Fitness Training to Prevent Neck Pain Certificate (AASFP)
Pilates Application Series Lumbosacral Conditions - Back Pian (AASFP)
Shoulder Muscle Toning & Glute Strengthening & Shaping Exercise Certificate (AASFP)
Fundamental Fitness Instructor Level 2008 (ASIA Sports Professional Institute)
Hong Kong Society of Professional Medical Care CPR & AED Certificate
Hong Kong Life Saving Society First Aid Certificate
Final Thought:
You can't have a better tomorrow if you're still thinking about yesterday.
What Roland Trains
Body-Building/ Figure Competition
Endurance Sport (running/triathlon etc)
Metabolic Specialist (weight loss/gain)
Prehab / Post Injury
Speed, Agility, Quickness
Stretch & Recovery
Strongman/ Strength Sport
Other Personal Trainers at PCCW Tower