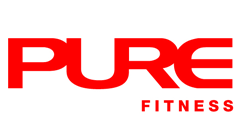 Have been a Personal Trainer since 2012 and enjoy exercising a lot, I have been doing exercise ever since I can walk, so I am glad that I am doing what I love everyday which is training myself and help my clients reach their goals. Call me gym fanatic.
Qualification Highlights:
• Personal Training Course, IPTFA
• TRX, OPS
• VIPR, OPS
• Kettlebell Fitness Trainer, 4 Fitness
• Functional Training Specialist, 4 Fitness
• Medicine Tape Instructor, IPTFA
• Specail Balance & Stabilization Exercise Training IPTFA
• CPR, First Aid, St. John
Training Philosophy
Never settle for less than your best.
What Jarvis Trains
Endurance Sport (running/triathlon etc)
Metabolic Specialist (weight loss/gain)
Pre-Post Natal
Speed, Agility, Quickness
Strongman/ Strength Sport
Weightlifting