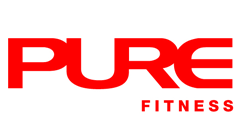 Of Japanese descent and bred in Hong Kong, Katsuya also spent a few years in Australia and finished his bachelor's degree in Exercise Science. Besides his academic alignment with fitness, Kat's lifestyle is all about staying active - having played rugby since 2005 and being passionate about sports and fitness in general. He is very committed and willing to share his knowledge as part of the journey to achieve your goals.
Qualification Highlights:
• Certified Personal Trainer (NASM)
• Intermediate Sports Coaching / General Principles
• Bachelor of Exercise Science
Training Philosophy
Go hard or go home!
What Kat Trains
Endurance Sport (running/triathlon etc)
Metabolic Specialist (weight loss/gain)
Prehab / Post Injury
Private Stretch
Speed, Agility, Quickness
Strongman/ Strength Sport
Weightlifting