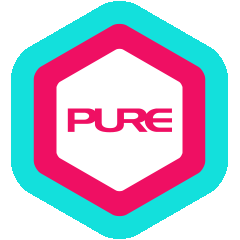 Nell believes in continual lifelong learning as he works towards enhancing the well-being of clients by empowering them with the knowledge, skills, support, guidance and resources to inspire them on their journey to a healthier life. It's a journey that he takes pride in, as he hopes to transform their quality of life through active participation in regular fitness activities and the integration of guided fitness programmes. Nell aspires to make his clients' wellness goals a reality in a fun, caring and dynamic environment.
"Living healthily is essential for everyone." Nell is NOT in the business of promoting exclusionary diets or poor body image. He IS in the business of advocating a balanced, healthy lifestyle based on science and his own commitment to help clients achieve results.
Qualification Highlights
• Certified Personal Trainer by PTA Global
• International Sports Science Association Certificate (ISSA-CPT)
• Certified in TRX
• Certified Kettlebell Instructor
• Certified in ViPR
• Posture In Motion by Motion Dynamics
• Gymnastics Training Level 1
Training Philosophy
rogress is progress no matter how small.
What Nell Trains
Body-Building/ Figure Competition
Gymnastic Movement
Metabolic Specialist (weight loss/gain)
Prehab / Post Injury
Speed, Agility, Quickness
Stretch & Recovery
Weightlifting
Other Personal Trainers at One Hennessy