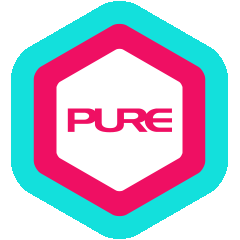 Since childhood, Cyrus has been passionate about sports and maintaining an active lifestyle. Martial arts is one area of training that he's been devoted to for decades and his wholehearted dedication has brought him rewarding success in many competitions. Such solid foundation is at the root of his extensive fitness experience.
Cyrus doesn't see fitness training as just a hobby, but rather the key to health and well-being that everybody deserves. As a dynamic coach, Cyrus excels at developing personalised programmes that help his clients find their self-motivation to build up momentum and achieve targets efficiently.

Qualification Highlights
Hong Kong Boxing Association - Club Instructor Certificate Course
Certificate of Advanced Personal Fitness Trainer - Asian Academy for Sports & Fitness Professionals (AASFP)
Hong Kong Taekwondo Association Trainer Certificate
2003 Hong Kong Taekwondo Black Belt (FIN) competition - 3rd place
1999 Hong Kong Teenager Taekwondo (FLY) competition - 2nd place
1999 Hong Kong 42nd Festival of Sport Taekwondo Competition – 1st place
1998 Hong Kong 41st Festival of Sport Taekwondo Competition – 3rd place
PTA Global Certified Trainer
TRX Certified Trainer
Bosu Certified Trainer
Suples Bulgarian Bag Certified Trainer

Final Thought:
You don't have to be great to start, but you have to start to be great!
What Cyrus Trains
Endurance Sport (running/triathlon etc)
Metabolic Specialist (weight loss/gain)
ProBoxing
ProStretchRecovery
Speed, Agility, Quickness
Other Personal Trainers at One Hennessy