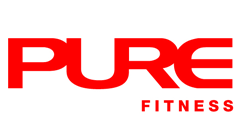 Since high school, Kenny has been very active, training in rugby and Muay Thai. When he was doing a lot of rugby training, he realised how important functional movement is to improve his performance and agility on the field.
Since then, Kenny has dedicated himself to pursuing his passion for fitness while keeping his competitive spirit alive.
Qualification Highlights
• Indian club & mace training instructor's certification level 1
• Certificate of achievement gymnastic movement level 1
• Agatsu kettlebell
• Certified IPTA Trainer
• Certified Bulgarian Bag Trainer
• Certified TRX Trainer
• Certified rubble roller
Final Thought
Believe in yourself! You can always go further!
What Kenny Trains
Body-Building/ Figure Competition
Endurance Sport (running/triathlon etc)
Gymnastic Movement
Metabolic Specialist (weight loss/gain)
Pre-Post Natal
Speed, Agility, Quickness
Other Personal Trainers at One Hennessy