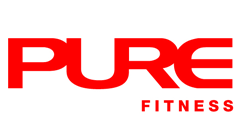 Nick has been professionally trained in Western boxing and Brazillian Jiu Jitsu (BJJ) since 2014. He has also participated in Amateur Boxing Competition and Copa De Hong Kong in BJJ. He is a strong advocate of exercise being a part of life and that no one can maintain a life of quality without it.
Qualification Highlights:
• IPTA Personal Trainer Certificate
• Agatsu Kettlebell Instructor's Certification
• Core Muscle Training
• Weight Training
• Functional Movements Training
• Sport Performance Training
• Postural Correction
• Agatsu Indian Club & Mace Training Instructor's Certification
Final Thought
I fight because it's then that I feel the most alive.
What Nick Trains
Body-Building/ Figure Competition
Gymnastic Movement
Kickboxing/ Boxing
Metabolic Specialist (weight loss/gain)
Other MMA
Speed, Agility, Quickness
Strongman/ Strength Sport
Weightlifting
Other Personal Trainers at Fairmont House