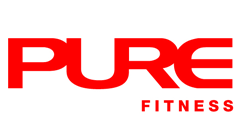 Sun started his Muay Thai career in 1997 and has been a Muay Thai coach since 2000. He has participated in 13 amateur competitions with opponents from Hong Kong, Thailand, India, Vietnam and China. During these fights and training sessions he found his true passion. He believes with a strict training regime and a healthy diet anyone can achieve the results they want .
Qualification Highlights
• Adult Cardio Pulmonary Resuscitation Hong Kong Red Cross.
• Certified boxing and Muay Thai instructor.
• Licensed International Coach, World Muay Thai Federations (W.M.F)
• Certified Personal Fitness Trainer,IPTFA
Training Philosophy
Appropriate training can greatly enhance one's mind and body.
What Sun Trains
Metabolic Specialist (weight loss/gain)
ProBoxing
ProStretchRecovery
Other ProPTs at K11 MUSEA